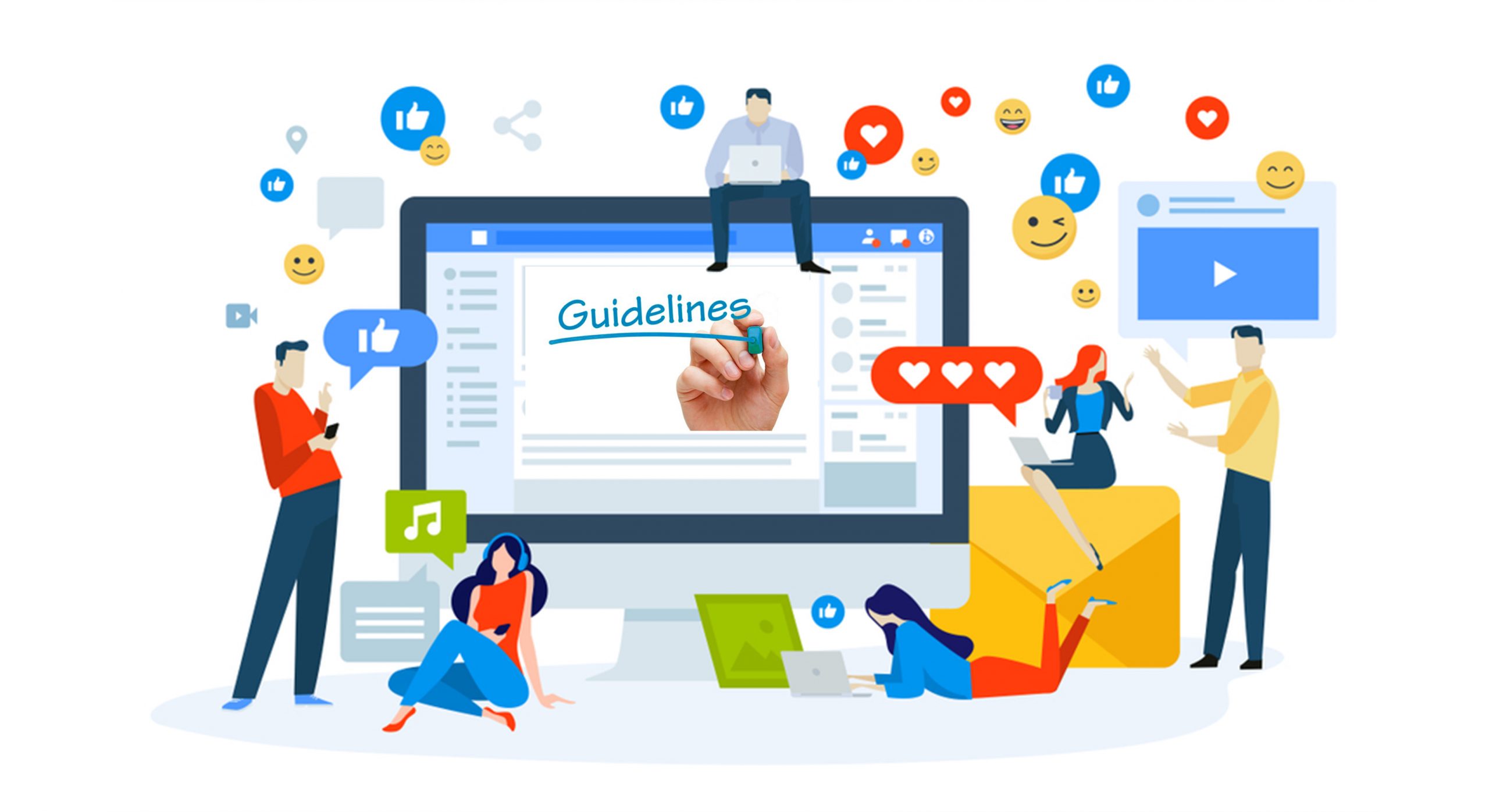 Basics Of Social Media Guidelines For Businesses
Social media is a platform that has given it's users an opportunity to modulate how other users perceive them. Along with individuals, even businesses are also starting to take advantage of it. Today, whether big, medium, small, or micro, almost every enterprise has a social media account. The most successful brands often than to have social media management under well defined and bit flexible social media guidelines.
One can also observe the patterns that most of the brands from an industry follow. These patterns are formed based on the general consumer psychology of that particular product category. Still, many brands innovate and apply more creative ideas, but their post will have some to at least minimum similarities with the standard industry social media practices. At EmpowerD, our experts are aware of the difference between social media policies, guidelines, and strategies. We have an experienced team to assist you with the same.
Throughout this blog, you will read the social media guidelines you shall have for you and your employees. The basis of these guidelines will give you an idea about the places where exceptions can be made. We understand your business operations, business philosophy, and your target consumer's psychology throughout our social media services. This makes our services similar and overlaps with an effective social media agency, so you don't need to have two different enterprises for achieving the same goals. Along with that, our maximum focus is on preparing a social media style guide that conveys your business and its philosophy to consumers and employees.
The Idea Behind Social Media Guidelines
Social media is a dynamic and innovative platform. Social media marketing strategies often face deviations or require some changes. Due to this, social media guidelines came into existence. Their purpose is to provide broad contours regarding social media marketing management so that the different professionals and employees working on the enterprise's social media practices have uniformity and clarity regarding social media marketing. The guidelines build the reputation of the brand on social media, which increases its engagement.
There are many side benefits of the guidelines apart from uniformity and clarity. These are checking social media harassment for the official account, safeguarding against many cybercrimes, ensuring employees post consciously and keeping the company's social media account up to the mark. Overall, when the entire social media team's efforts are based on these guidelines, then which team member is handling the account at whatever time, for consumers, it will always feel like interacting with one person, that's brand.
Basic Guidelines Which Increase The Effectiveness Of Social Media Marketing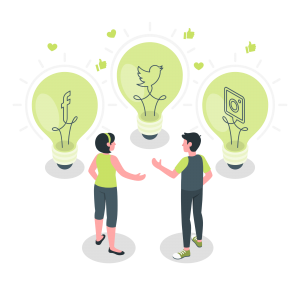 Today, we can link every social media account with one another. When all your social media accounts are linked, they provide increased efficiency and effectiveness to your work. For example, you can post the same post on different social media channels with just one click, or you can promote a less successful/new social media account on other accounts as well. The social media guidelines can also be regarding constant campaign promotions, topics, budget, and more. As money is spent on paid campaigns, guidelines can make sure that the campaigns are run under the company's vision if any change is required, then employees can ask for the same with their heads.
'The more, the better is a myth.' The amount of posts that would be considered normal depends upon the business to business and industry to industry. For some, it can be a daily, two or three in a week, weekly, or in more durations. The business needs to balance the posts, as followers get irritated by aggressive posting and are disinterested by lazy posts.
3. Give your content value
Value is the real game. In guidelines, the type of posts that is allowed by businesses and employees is mentioned. A company depending upon its target consumer, can choose its post types, categories, and content. Social media doesn't mean just aggressively selling your product or keep appraising your company and products. Posts can also be about some current issues, awareness topics, employees, and more. The only thing is that a viewer must find it information and catchy, while the entertaining part can be compromised a bit. Also, creativity is a must! Social media provides you several options through which you can market your product.
4. Communication With Followers
This is among the essential aspects of the guidelines. Enterprises must have social media guidelines and strategies for interaction with consumers. These platforms are also a medium for consumers to converse with the brands directly. Employees shall be given the idea of tone, language, words and phrases, information, and the limits of conversation. The communication here includes direct messages, comments, and questions during a live session. If the talk is informative, appealing, and a bit friendly, followers will be satisfied with your page and impressed to buy from you.
Apart from the content, the characteristics like design, size, post timing, and the post's goal are also important. When designing all posts that are similar and uniform on a page, it gives a decent and sophisticated look of the account. Various social media platforms have various size constraints for their posts; if the guidelines have mentioned it, then the monitoring of all social media accounts becomes easier. The post timings can be figured as per the audience and target market. If an Indian enterprise is into exports, then posting on the target country's timing is preferable. The post's goal should be clear, and so should be the posts' success determiners. A post can have a primary aim of like, comment (interaction), reshares (exposure), and buttons (actions) when a post is categorized with the goal, its success can be determined easily.
The guidelines also include the type of social media activity an employee shall carry on. The employees of a well-reputed and widely known firm are by default firm's unofficial representatives. Followers or masses can raise questions to an enterprise if their employees have posted some questionable posts. Apart from this, even if a company lays off such an employee, the doubt and remarks still are left in a follower's mind. So the company doesn't need to control but instruct employees regarding the guidelines and the type of posts they shall or shall not have on their accounts.
The above are among the primary parameters under which the complete guidelines of an enterprise's social media marketing shall be formed. Slowly such practices and guidelines are also earning importances in social media marketing for small and medium enterprises. The guidelines ensure the smooth and uniform continuation of social media marketing and not controlling or harm an employee. Experienced social media marketers know the importance and the necessary objectives behind the formation of such guidelines.