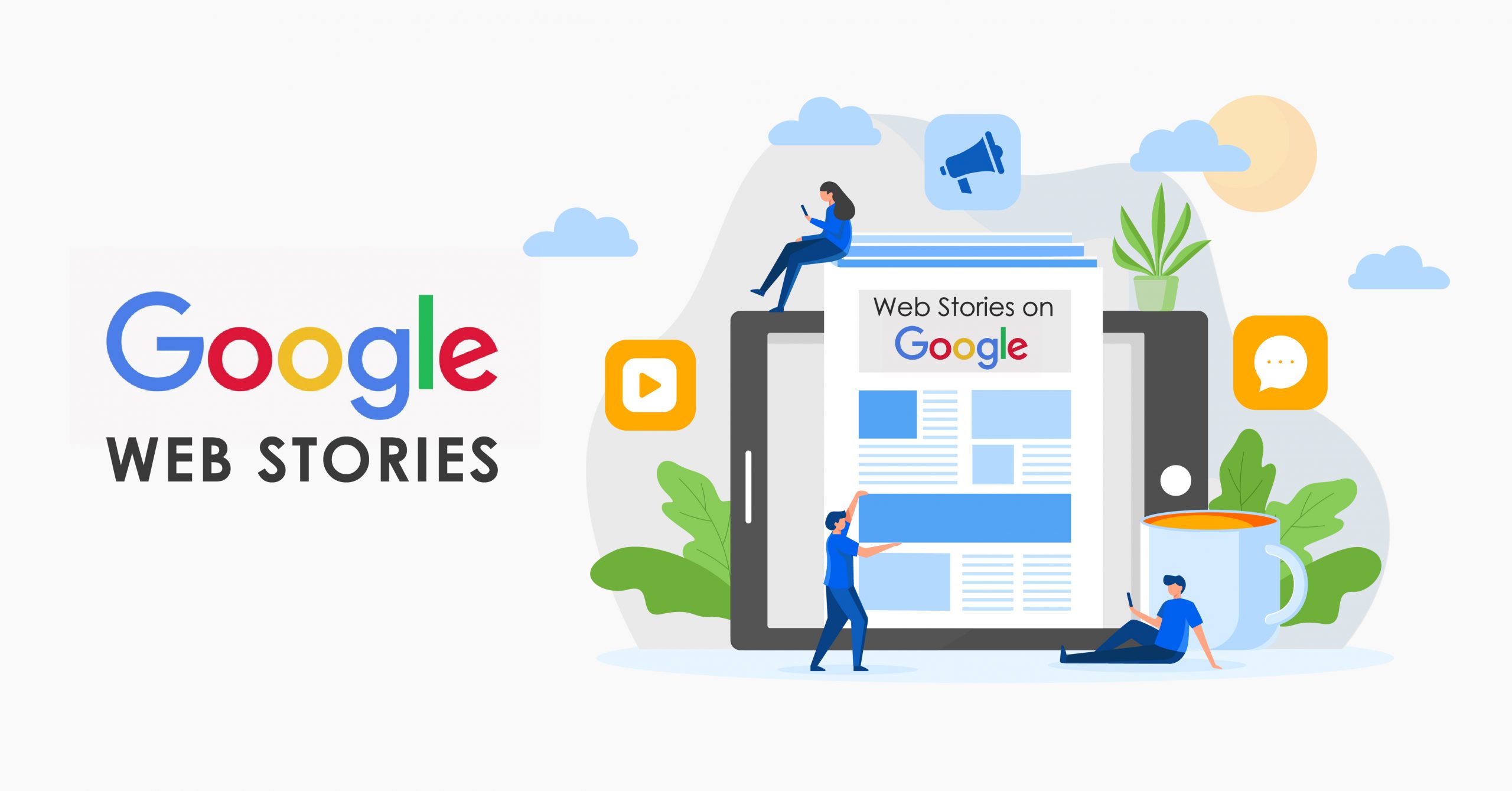 What Type Of Content Shall Be Developed For Google Web Stories
To first understand what type of content shall be developed for Google Web Stories, you first shall understand what are Google Web stories. Not just a long back, we shared about Google's recent update regarding web stories, now digital marketers are working on it to increase the website traffic organically.
Like Google Snippets, this Google feature can provide you with more traffic than just being on the first page, and so you indeed shall look for ways on how to optimize for Google Web Stories. Remember, Google is on a mission towards making it a more visual-oriented platform. So with its reputation of being dynamic and rewarding the ones who work hard to adapt it.
It would help if you started optimizing for Google Web Stories for better traffic and increasing your rank. Apart from that, it will even add diversity of the content and the type of content you provide because of the following tips:
1. Change Your Perspective
With the world moving forward to new things, won't get the first-page feature on Google ask you to upgrade your perspective.
As Google itself is moving forward to more visual-based options, won't you keep up with it, like you have to with the changing algorithm?
This is the reason why your content marketing needs to be diverse.
If you don't at all have recognized content marketing strategies, start preparing them as it won't take time for you to need them to even exist on Google.
The current well received and agreed on prime example for newer perspectives is the way textual content is written, the language is more conversational styled and open with sentences and paragraphs being trimmed.
So as in this format, the change was an embrace, overall content marketing will be helped with a more visual-oriented transformation for getting a feature in Google Web Stories.
2. Animations & Visual Data
Above we have stressed enough about visual data, so let's first discuss infographics here.
They are the images that provide statistics, data, and other content in an image/GIF format with an attractive and engaging design. Your content to get optimized for Google Web Stories need to be well-organized, well-planned, and well-curated. So that you can have:
Ratios
Graphs
Statistics
And More Charts
Among the most attractive factors of an infographic is to have a clear basis of differences, growth, and more, like percentages and ratios. The phrase, 'X noticed 70% growth!" replaces a big set of data.
In the same example when the particular phrase is presented attractively that it automatically enters and exits through the frame of a user's screen it visually enhances the effect of that data and leaves an impression on their mind.
Animation takes the moving images, GIFs, videos, and more to the next level. For years, designers have used it to make more attractive photos and banners, but now it opens up to a broader and bigger area with Google Web Stories.
3. Create A More Lasting Brand Impression
A brand impression is how your consumers view you and recall your brand. It becomes the face of your organization. So the visual style of your brand, i.e., the colours, font, and other elements make it distinctive.
So when Google Web Stories are presented to viewers, your story will be identified by them because of the visual similarities. Thus, you will receive increased traffic from your audience.
Apart from this, it also works in attracting a new audience, as after a certain point of time they would have seen a similar pattern of colours and visual representation in many stories, so it would intrigue a user to know more about it.
The goal is to make your presence known, felt, and acknowledged by the users.
After this, the content that you post and in a way you post it; attractiveness, tone of language, consistency, and other factors increase the clicks on your story and even make consumers search for it.
Just like how consumers know that your blog & article is worth their time, the same way they'll anticipate the same for your web stories too.
These can be polls, quizzes, and contests. These are the factors thzat make a Google Web Story different from a regular blog, presentation, and article.
You have more possibilities and space to work on and engage with people in them, and it depends upon your creativity how you make it more engaging and fun for the audience to visit regularly.
Also, the contests, polls, and quizzes, even add clicks to the content and help in reducing the bounce rate. More often than not, even if a visitor skips the content, they stay and like to indulge in such activities just because of the psychological advantage of winning/thrill.
With this, you can even add links to the company's required profile and necessary landing pages, or even the social media handles where the visitor can find more about you and have the chance to interact as well.
Google Web Stories are a new concept, and more you experiment and explore them the better for you. Currently, it will be very early to exploit it's potential fully, but the time shall be used to find newer ways that can work, which is only possible from experimentation and going deeper. But the things that can help you to understand this new feature well are:
Taking a visual approach
Adapting to the new tone of communication
Adding dynamic animations and graphics
Presenting the data in a concise manner
So these are ways that can help you in optimizing for Google Web Stories if you find more points to add to this list share in the comments below and we will look into them. As we have said, Google is dynamic, and Google Web Story requires experimentation and exploratory approach.