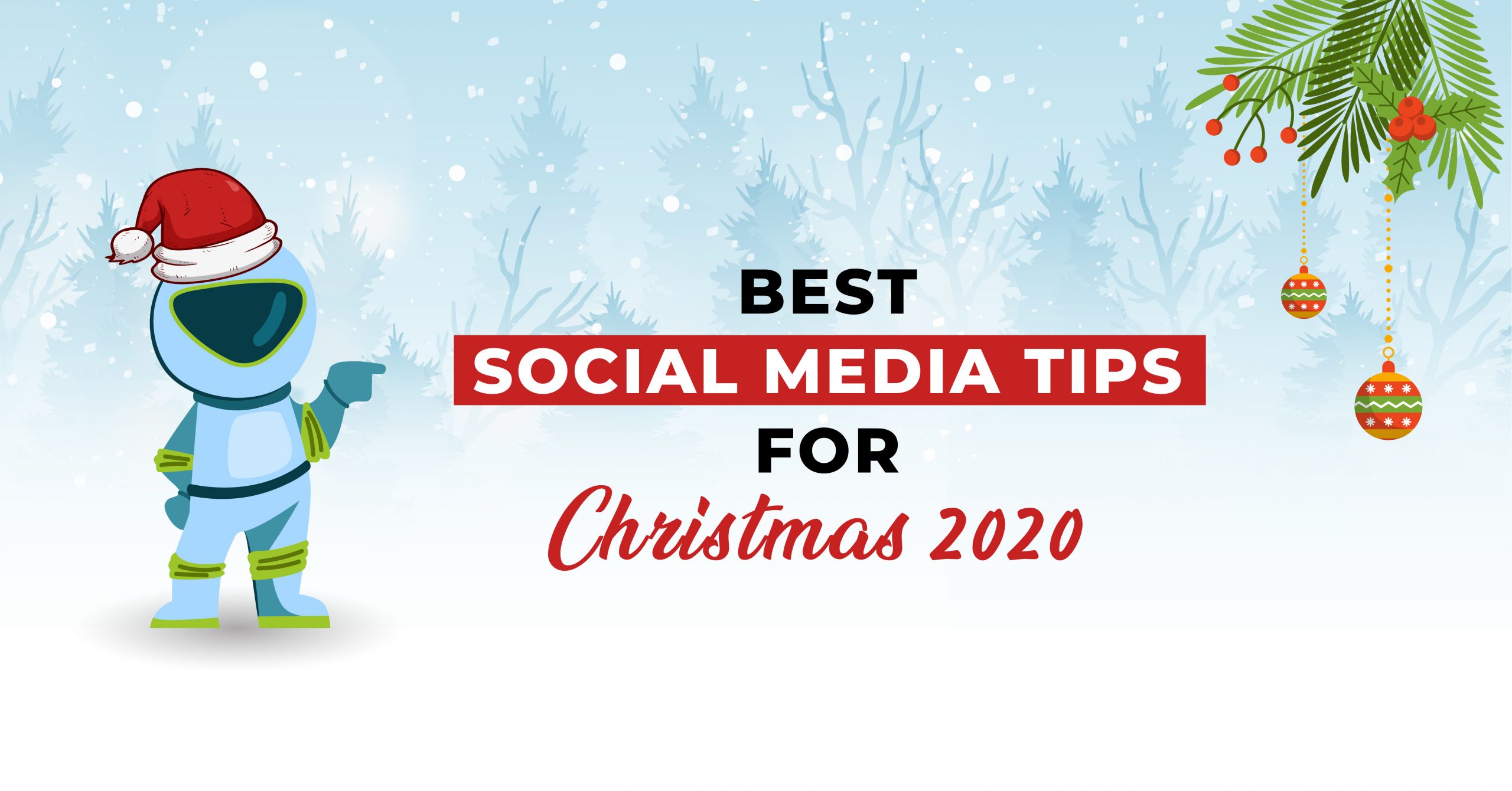 Best Social Media Tips For Christmas 2020
Christmas is close and the business season is already booming with the holiday season. Pre-festivals are the time when consumers can be attracted easily to your business portal through social media. But given the current state of the world, firms need to do more than just posting sales and offers, although they will be beneficial given the economic conditions.
So here we at EmpowerD, have prepared you a well-curated list of best social media tips for Christmas 2020. The time for most of the SEO practises is gone, and all you can do is lure consumers through your paid social media campaigns and organic posting.
1. Plan Out Social Media Calander Well
Every marketing activity needs to be well-planned and well-thought in advance. You can post teasers for the deals, Christmas-theme posts, stickers, deals, previous Christmas Highlight, Covid-19 related information, and what not in organic posts.
On the other hand, paid campaigns are more direct and strictly sales/revenue-oriented. To get the best out of it, you need to work hard for the trends that are going on in the market.
Social media calendar is preparing a timeline which has a line-up of all the posts to provide a detailed and specific plan for the actions to be taken and work to be done.
When you plan the posts in advance, you allow yourself the opportunity to analyze trends and respond to them in the best manner possible. While also, allowing you with space to adapt to new trends that always surface just before the business season (Christmas). Setup your business accounts on Social Media Platforms to get more audience at your store.
2. Ace Up Your Story Game
We all are aware of the distinct psychological effect that social media stories have on the viewer. Apart from sharing the posts and messages, this is one place to be taken more seriously, especially by small and medium businesses.
Now, social media stories allow marketers to increase the recall value because stories take up the entire area of the screen, and different animations can experiment.
Generally, small and medium businesses don't focus much on social media stories as they only last for 24 hours, but it is gaining more and more significance with passing days.
Businesses need to experiment with different animations and stickers in their stories, and this might prove to be among the best social media tip for Christmas 2020.
3. Invest More In Paid Campaigns
Festival season is the time when consumers go on a shopping spree, apart from high revenue, you can even benefit from the increased consumer base. Paid social media campaigns always result in more sales than the organic ones.
This is the time of the year when even the non-performing stock with just a little boost turns out to be the hot favourite of consumers. There are many reasons why investing more in paid campaigns can be the best social media tip for Christmas 2020:
Now consumers prefer to order more online.
Your lucrative deals will have greater visibility. 
Through carousel posting, you can show more than one deal.
Deeper information about the product or deal other than just a slogan.
Chance to widen your consumer base.
Paid campaigns do require extensive research and investment, but they have always proved to be more effective and benefiting when it comes to lead and sales generation.
4. Invest In Storytelling
The success of social media is proof that storytelling is still a big thing in marketing. This is the year with many lows, and nothing will help you in connecting with your consumers than useful story-driven posts.
Wait, we don't mean fictional novels, storytelling in marketing means performing all activities, including organic posting, paid campaigns, and everything with a definite end goal and building a narrative out of them.
For example, 'Start your December with', customer feedback and their product experience, 'This Christmas brings the joy of happiness in your house with' and other such statements.
Storytelling goes well due to it's engaging and emotional attributes. For this, make sure there's an indigenous collaboration between your content marketer, digital marketer, and design team.
Here what you can add to this is the video graphics, this will help in making your Ad copy more visually presentable and attractive to the viewers.
5. Encourage Interactions
This is just another step through which you can increase the engagement on your social media accounts by the simplest of deeds. With people not being able to step out for celebrations or preparations, present them with the opportunity to interact with you through various options.
Stories, comments, and dms are the trio that can help you in achieving the feat, but there's always more to social media! Through this, when you interact with consumers or allow your consumers to interact with each other, you increase the quality of your social media community.
Share the posts that ask consumers about their Christmas preparations, the family routine, what products they are looking to buy, what is their favourite meal to have on Christmas night, and more.
Interactions provide you with insightful points that consumers share knowingly about their spending habits, product favourability, and overall lifestyle.
Christmas 2020 will surely be nothing like any other Christmas, so you undoubtedly need to make some extra efforts and innovations in your marketing strategy to increase your awareness and sales during these holiday periods. Above mentioned are some best social media tips for Christmas 2020 by EmpowerD, let us know in the comments if you have something to add or your experience while following them. Lastly, Christmas will even embark the end to much-discussed 2020, but the pandemic may continue so prepare well for the coming year and don't forget to go through our previous blog, 10 SEO Tips For Boosting Organic Traffic In 2021.