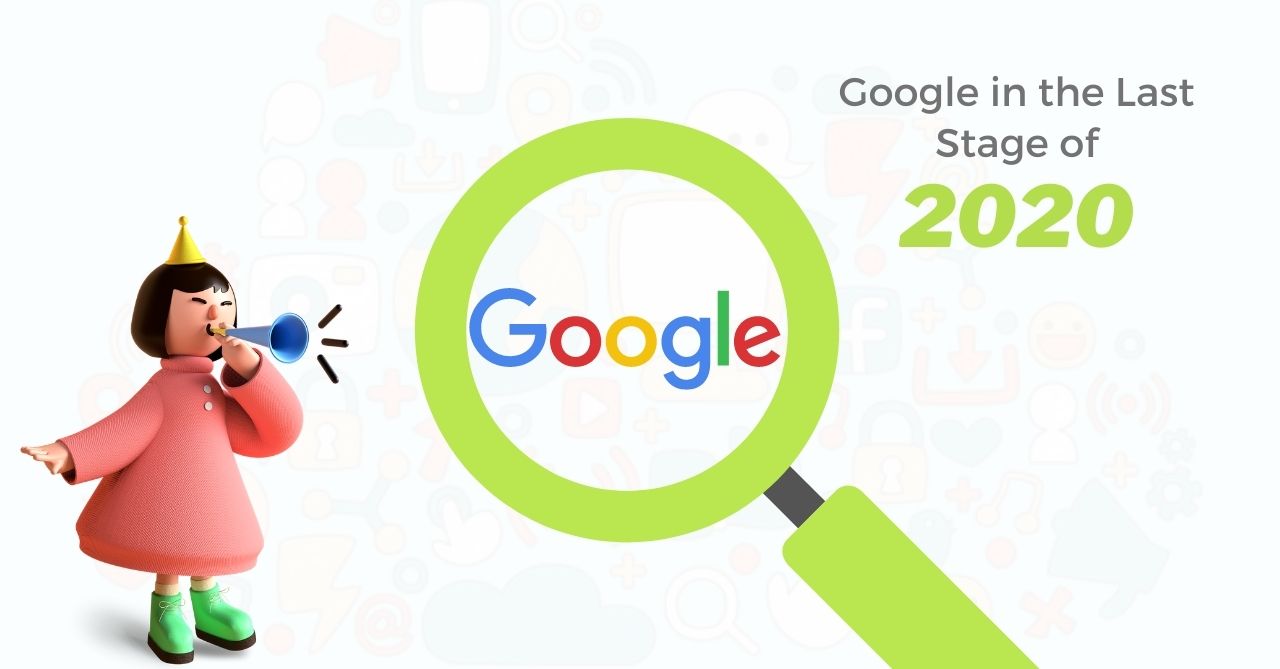 Web Stories: What is Google Upto in The Last Stage of 2020?
Google the brand we all know and look-up to for dynamicity, innovation, and next-gen technologies. Do you know the Latest Google Updates? Google has rolled out a new feature which is Google Discover Web Stories; is it the social media feature we are assuming or more?
Also, below we have mentioned more things that Google is doing in the last stage of 2020, surely every update that Google launches gives a thrill and chill to SEO experts all around the world.
Google Web Stories
In one of our former blogs, we mentioned Google is moving forward to visual content and foresee it as the future. Google Discover was the first step in this journey, and currently, Google Web Stories is the other. As of the time, when this blog was written and published, "Google hasn't launched this feature full-fledged, but the response from the primary countries where it's launched (USA, India, & Brazil) is immensely positive, especially among the young users."
Now, what is Google Web Stories? You might be aware of the 'stories' feature from several social media platforms. Google is now using that same medium to provide search results and facilitate the transfer of information in better and faster ways. It has the same features like a tap (on the side)/slide for the next story, tap on the centre to know more, and all other features of that of a normal carousel story feature in a social media app. 
Data is sometimes collected about you by Google and the publishers who create Web Stories pages.

Data that publishers collect when you visit their Web Stories page is the same data collected on their original website.

Publishers use cookies to link your activity on their pages. To unlink your activity, you can delete your publisher and Google cookies.
Now why it is having a hype and people should care about it?
For normal people, it's just a trendy feature that will increase Google's usability and attractiveness. But SEO experts and business people this is the next-gen feature that can take their e-commerce platforms and websites to the traffic they desire.
The Changed Logos
We have repeatedly mentioned Google to be dynamic and futuristic now how can we not notice the changed logos. From fan following to being ignored, the new logos are surely somewhat next-gen 3D versions of the old logos. But why did Google do this? Why did it have to change the logos?
G Suite? Does this word ring a bell? Google has announced that soon G suite for which millions of businesses around the world are paying is currently being transformed to a newer version as one big Umbrella application with all collaboration tools of Google, it is named as Google's workspace.
Google has promised that this feature will also provide better interconnectivity and file-sharing options than before. On the other hand, this has also called for a lot of criticism to the tech giant for changing the ages-old, classic, attractive, and widely accepted mail shaped icon.
Will these new icon strategies work? Do you like these new icons? Or the logo of icons doesn't affect you much? You can discuss with your colleagues or discuss with others in the comment section below this blog, but one thing is sure, if Google has done it; indeed, there's a plan behind it.
Google Products That You Shall Know
The new and revamped version of Google+ that created a lot of hype and news, when users noticed the sudden change in the name and icon but with their data being saved. Unlike its former version, it doesn't exist to compete with social media platforms, but to be a more organizational-oriented platform.
It has also combined several Google products and managed to provide a better medium for colleagues and organization in having better international communication. This is ensured, by features like sharing files of the drive directly to their feed. The organizations also get a feature of monitoring and administering all the posts by their connected employees on Google Currents. Click here to read more about Google Currents.
This is the best product for the highest SEO results for businesses. Google has launched it long back intending to give enterprises a broader reach. All that needs to be done is to keep the information on this page updated with the latest contact details, product details, photos, and more. They even have options for reviews, where employees, clients, and other stakeholders can provide the reviews and let Google know that the business is genuine and good. Click here to get tips for learning how to optimize for Google My Business.
This app provides the user with results based on their search history, while also providing a mix of news and evergreen content with a greater emphasis on visuals, like videos and photography. It is more visual, customizable, and user-friendly than any of Google products. It pulls in a mix of news and evergreen content, such as photos, videos, recipes, and how-tos. To optimize for Google Discover, read more
This is the first step of Google in its journey of providing a visual and query less search engine. The innovation that brought the idea of web stories. Every SEO expert will agree that by featuring on Google Discover, they have experienced a record-breaking increase in their website traffic.