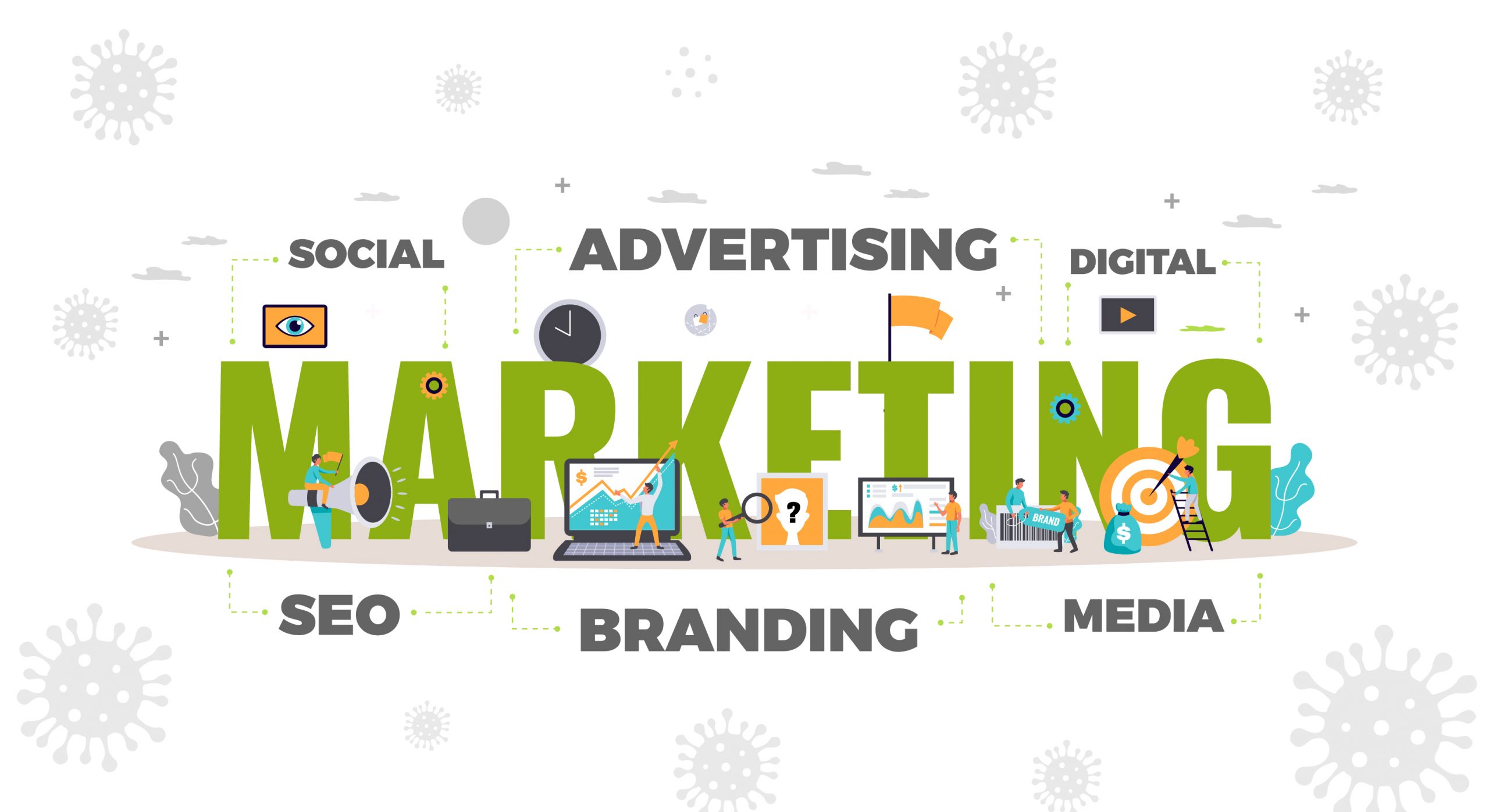 Digital Marketing Can Help You Survive COVID-19
'COVID-19 pandemic has shaken the world, but opened the doors for digital marketing.' Had somebody ever thought that they would be ending up locked in their home for months? Pandemic has done that to our social life and economy, which nobody could, but few experts thought is beneficial. It made us stop and reflect more on us, our business, our plans, our lifestyles, and more.
In no way, the pandemic was necessary or positive, but it has happened, and companies, if they want to survive, need to be more dynamic than ever. Digital marketing, as we all know, is creating the brand or perception of a company and products through the internet.
In current times, everyone is in front of their screens, whether laptop, desktop, or phones. The internet is the busiest street currently, today through a well-targeted digital marketing strategy, you can have more exposure and impact on consumers than high investment billboards (Ad hoardings). This is the reason that during quarantine in many countries, digital marketers are experiencing increased growth in their demand.
Pay per click advertisements are on google, and other websites, social media Ads, and profiles are being watched like anything. People have enough time to search about products or services they think they will want once life gets normal. So investing now in SEO, blogging, social media, PPC, emails, and more can prove to be a fundamental and strategic decision to concrete the foundation for your business's survival and growth past these quarantines and lockdowns.
Best Time To Work On Your Website
With people being on the internet, your customers and potential customers might land on your website. Now they have all the time in your world to go through your website and choose you only based on it. So get your website audited from a digital marketing agency and know if it has any outdated aspect or whether there's the scope of improvement. Your regular customers, after noticing the improvements, will have the impression of you always being updated with the trends and being dynamic. On the other hand, potential ones will get a chance to have an excellent first impression of yours.
This is the time to introduce something trending or new into your website design, a feature, blogs, content, addition of service, or more. Improving the little outdated aspects also work wonders as per the psychology of a consumer.
Improve Your PPC Management
Digital marketers have all the time to analyze your company's PPC performance. Let them strategize and execute these Ads for your company for the time being. They have already examined the shifts in the consumer's preferences and know what people are reacting to. Apart from that, digital marketers know which websites are being visited the most and where to have your Ads run.
In current times you already must have paused many campaigns, and that's a wise decision, but what's not okay is completely stopping your PPC Ads. Let the consumer know that you are standing firm and waiting for the market to reopen. Boost the marketing and promotion of the ongoing products, or the products you feel have potential but are not doing good. Invite more visitors on your website by directing them through your PPC Ads.
Stay In Contact
Throughout the year, you must have been sharing brochures of your products, services, and attractive offers. Now is not the correct time, especially if you are a brick and mortar business. But this doesn't mean that you have to cease this contact with your potential consumers.
Expert and experienced digital marketers will never tell you to stop. They will only tell you what's better to share. If your company can share authentic news for the situation, or anything about the virus, or condolence for the people we lost, or something to do while being at home, motivation, or more, then a reader will always remember you.
It is also an excellent time to introduce yourself to a new audience and let them know more about you.
Remember, digital marketing is always interconnected. Your PPC or emails will always direct to your social media or website. There the visitor will judge you for the content, design, and information. So if you have good content on your every contact point with any visitor, the chances are that he might never be able to forget your brand. After that, the more he sees your brand's activity, the more likely is he/she is to do business with you.