How Digital Marketing Helps Realtors/Real Estate to Boost Sales
With COVID-19 still around, nobody knows how long it will take for the world to accept outdoor lives again. So the enterprises have started promoting themselves through digital marketing. Indian is known to have a flourishing and vast real estate industry. For sure, it has taken a hit by the ongoing pandemic, but as always, the future of this industry is filled with opportunities and hopes. So why not, small and medium real estate enterprises start investing in digital marketing.
People are always using one or another screen for Google, social media, or entertainment. Digital marketing includes emails, social media, SEO (Search Engine Optimization), blogs, vlogs, and more such tools to digitally promote the business, idea, or/and product & service. So isn't it a good time for companies to invest in digital marketing. There are many small and medium enterprises in the Indian real estate sector, and they provide varied and distinctive services- like from building estates to having commissions in a lot of such estates. 
India is a vast country, and at a time, there are many real estate projects and transactions happening across different parts of it. The Indian industrial real estate sector is also among the fastest-growing segments in India. It has been possible because of the increased demand for manufacturing and office buildings, which is caused by increasing investment opportunities and business prospects for the people. With the rise of acceptance of digital marketing, real estate firms also outsource/contact the third party for effective digital promotions. 
Digital Marketing And Real Estate Industry
Small and medium real estate enterprises often wonder how digital marketing can benefit them. By the end of this article, we promise you excellent clarity in these matters. Digital marketing is the best and quickest way of generating leads. The digital marketer's primary responsibility is to ensure that the maximum number of potential consumers visits your platform/portal and is aware of you as a real estate firm. Digital marketing for real estate is a very cost-friendly and effective option. Digital marketers can reach the target audience in less time while building an impressive and enduring impact. Today every consumer researches the possibilities online. They do this for anything they buy, so sellers can easily attract them through digital marketing and online portals.
When compared to the print and on-air media, digital media marketing proves to be most cost-effective from all. There are many ways digital marketers might suggest to digital promote a real estate business, some of it is:
Social Media Marketing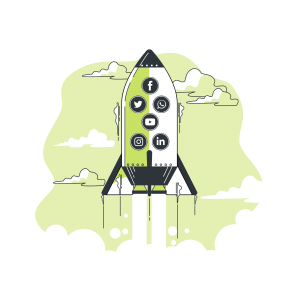 As it is evident that social media is highly interactive and provides a chance to have direct communication. Today among the most business-friendly social media platforms are Facebook, Instagram, Youtube, Snapchat, and Twitter. These platforms are highly useful for pushing campaigns towards a new property, new initiative, business messages, business ideas, and more, as the end-users are quite active. The most important pro of social media marketing is that the lead generation services allow you to target people based on their location, interests, recent activities, and the devices they use. The Facebook Ads, Instagram Ads, and other such options are used to target audiences who have viewed or visited your website in the recent past, which is perhaps one of the best ways of following up.
Website and Mobile Application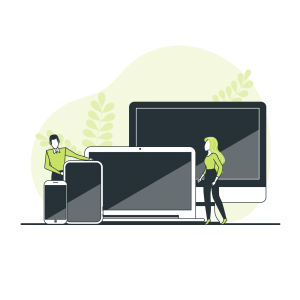 Digital marketing companies dealing with real estate enterprises primarily suggest building a website and mobile application, if already made, then assessing whether it is up-to-date and has all consumer touchpoints. Websites also need to be mobile-friendly, as significant online traffic originates from mobile searches only. A consumer is more attracted to a particular seller/enterprise if they have a well-built website and smartly designed mobile application. In the current digital world, having a website and mobile app is very common and essential for any enterprise.
SEO and Blogs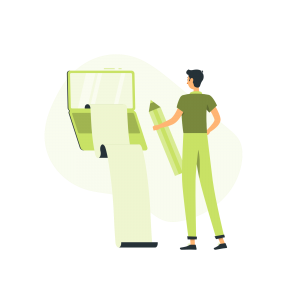 Search Engine Optimization (SEO) is a great way to make yourself more visible on google. Your content and especially your website needs to be done as per SEO to generate organic and automatic traffic. Websites with great SEO and useful blogs always receive more unique visitors than sites that don't. When professionals create your blogs, there's a quality content promised. Through it, you inform your readers (potential consumers) with information on the latest technology, features, and services offered at the properties you are dealing with. They are not only to educate, but they also put the pros of your enterprise in front of a potential buyer. In today's time, they are a reliable and popular marketing tool because your potential consumers might have several questions, and blogs can be the answer. Blogs can also be seen as a lengthy FAQ.
Email Marketing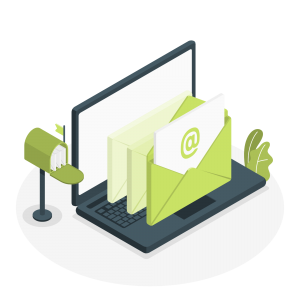 While social media platforms are great options for gaining exposure, email listing is often ignored by small and medium enterprises. When individuals sign up for Email and confirm the subscription, then he/she is bound to be interested in knowing about your enterprise and transacting with you. Digital marketers will guide you with the best email strategies to keep your customers engaged and loyal. Many enterprises have successfully created a loyal consumer base, with whom they regularly update with the latest company offers and news. Email, in many instances, has also proven to be a better and more efficient means of lead generation. The potential with email marketing is unlimited, and so are the possibilities of business.
Many industries around the world are widely accepting digital marketing. It's time that real estate firms also start adapting to this new and innovative marketing tool. For every small and medium enterprise, developing and adapting the latest business and marketing techniques is essential. Today, many professional and highly skilled digital marketers are available to assist businesses in their digital marketing campaigns. Lastly, digital marketing makes the consumer consider that you are committed to customer satisfaction by being highly interactive and having direct communication with them.