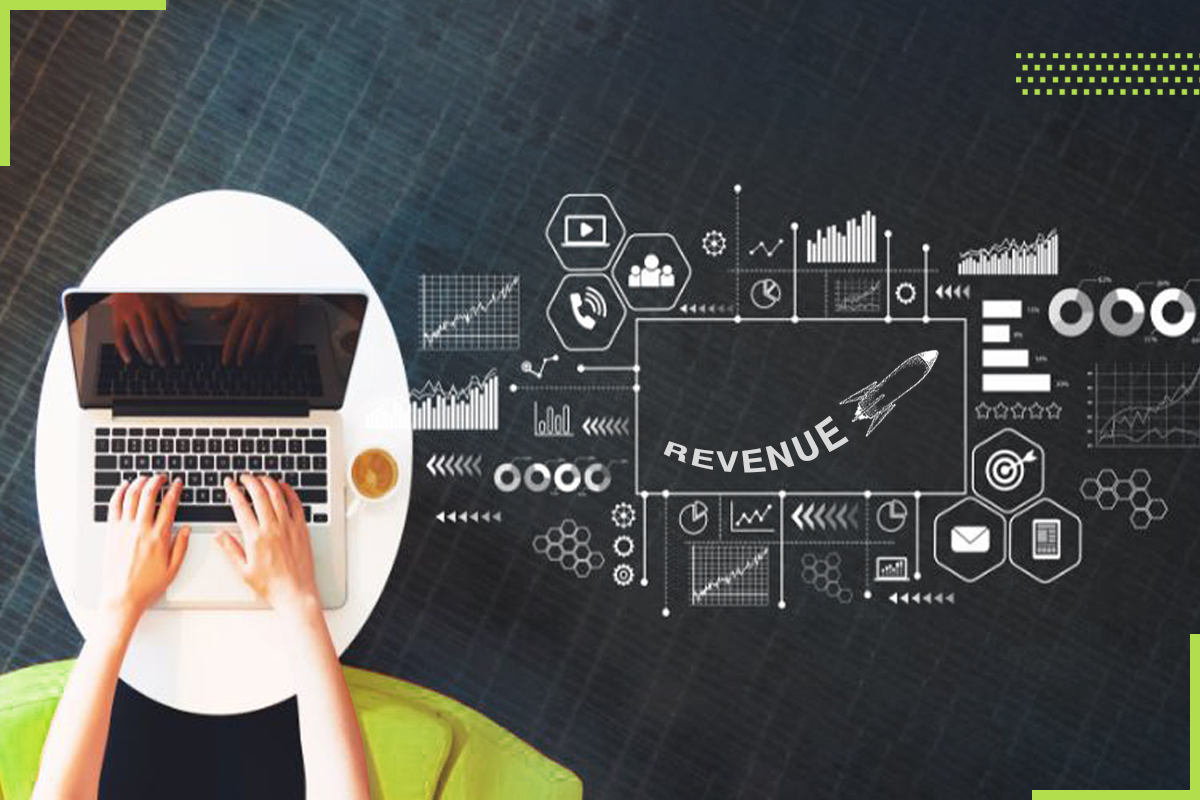 How To Increase Revenue Through Digital Marketing
Digital marketing is growing, and it can contribute more to your business branding and selling efforts than you can imagine. This field is continuously innovating and developing its services. From widening your reach to ensuring high engagement, digital marketers are well-aware of how to use the digital tools to provide high recall value and brand recognition between the viewers. Currently, when the focus is on growing the business digitally, instilling e-commerce practices in your business, and with people spending their time mostly on screens, whether laptop, desktop, or phones, digital marketing can be your best investment.
Ways in which digital marketing can help you in growing your revenue, eventually business:
A Good Website
What is it? What is it's features and advantages? Firstly, small and medium enterprises need to understand the necessity of having a website in recent times. Social media platforms are for interacting with the consumers and may result in increased sales, but the website gives a more formal and sincere appeal to your offerings. The website should be designed to attract the viewers and also motivate them to some call-to-action.
A good website has a well-formed structure, innovative and attractive design, easy, simple but informative content, options to interact with the company, and a major call-to-action option. The visitor needs to be held on your website through design, entertained and informed through content, and made to communicate his response. With this, the website also needs proper SEO, keyword distribution, and easy backlinks and link addresses.
Today's consumer tends to share what he finds useful and attractive. Also, a well-thought website will result in automatic responses and high traffic because of useful keywords. The call-to-action depends upon from business to business. Mostly in B2C and simple consumer goods, they can be a system of cart and order, so the website can directly sell the products on its own. For B2B or B2C goods like vehicles, furniture, or more, there can be a system of
submitting inquiries or communication systems so the interested visitor can know more about the buying process or office/showroom.
Apart from this, blogs are an essential part of the website. Informational blogs will help consumers know better about your offerings and you. EVen product use, trends in the industry, latest innovations, company news, and more can be shared through blogs as well.
Interactive Social Media Handles
Social media acts as a direct marketer for your company. A social media profile with entertaining yet informative content will result in greater brand recognition and consumer interaction. A post, as we all know, can be liked, commented, or shared. Like in the case of a website, but only more suitable for social media handles, consumers also tend to share the profiles they like.
In the digital age, social media handles are among the most direct forms of interaction with consumers. The handles can direct the consumers to the company's official website or the platforms where the customers can buy the product. Social media runs on images/videos, captions, and trending hashtags.
Expert and experienced digital marketers know what kind of content will work according to your business and target audience. Even the editing of image and video is kept from simple to complex, depending upon the target audience. Hashtags are like keywords on social media, correct and effective use of them will result in increased reach of the posts
Well Targeted Paid Marketing
This is the paid ADs that you can launch on google as well as other social media platforms. For paid ADs, you will already be investing your money in ADs, and through an experienced digital marketer, you'll make sure that they reach the right target audience. The viewer will be directed to the platform that sells your products, your social media page, your website, or anywhere else
you want.
The ADs can be run on Google Adwords, Instagram, Facebook, or more. Every platform has its own set of benefits, but generally, for highly consumer-friendly goods, social media is used, and for sophisticated products, Google Adwords is used. Similarly, like in social media posts, these ads will have engaging content, well-designed, edited images, and targeted keywords.
Apart from ADs, social media also gives options for influencers, reviewers, and collaborative pages. The pages will post regarding product use, unboxing videos, product/service experience or review, and influencers will influence a viewer to buy the product. The review pages, influencer profiles, and collaborative pages have high followers who share trust with the page.
So these options are also highly effective in promoting a product/service.
Well Structured Email Marketing
It is the most direct form of digital marketing. A brochure or email content is developed and designed so that the company and it's product/service is promoted effectively. The individual consumers are sent a mail with the announcement or link to the company's social media or website.
Email marketing is highly effective when the company has to make an announcement, promote offers & discounts, or increase the scope of after-sales services. Digital marketers are well aware of the trend of emails being followed and accepted by the targeted market segment. The content and design of the brochure or structure of mail are created accordingly.
EmpowerD promises you effective, committed, and dedicated digital marketing teams, for whom every project is a new opportunity and chance to excel. We follow strict working principles, and our team enjoys high client satisfaction values. Digital marketing can be as creative and attractive as a digital marketing plan, and our digital marketers will design the best idea after
considering your business policies, target consumers, and current situation.