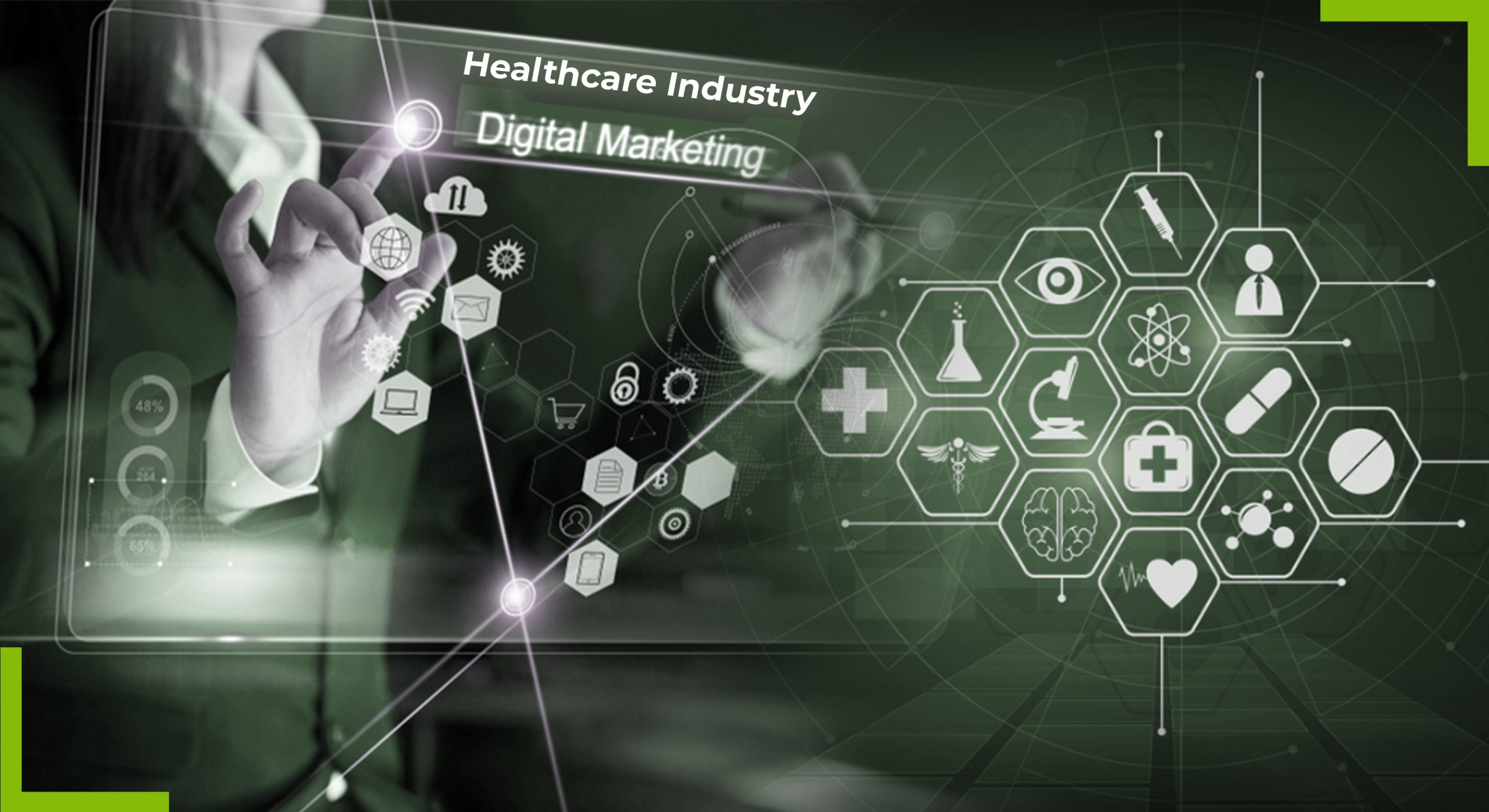 How Digital Marketing Can Help Healthcare Industry?
Aren't we as a country and entrepreneurs, focusing on being digital? The COVID-19 pandemic has made us learn that we can thrive digitally if required. Shouldn't the healthcare industry also accept digital practices? The healthcare industry in India is known to be very dynamic and progressive, but traditional marketing approaches are being followed more strictly than the current and innovative ones. In this blog, we will be sharing how digital marketing is equally effective for the healthcare industry.
Digital marketing is a wide and growing concept, and it contains social media accounts, websites, apps, blogs, and more. It seems to be an ever-growing and ever-changing field. It will be not wise to believe that a hospital, clinic, or any other medical institution won't be benefited from social media accounts, google ADs, or other such digital marketing tools. If anything we have learned for the COVID-19 pandemic is that people/consumers don't shy away from spending too much time online, they rarely get bored with it. So below are the few pointers why digital marketing is equally important for the healthcare industry.
Consumers Believe in and Practice Researching
Today consumers research most of the products and services they consume. This happened before the pandemic as well, but during and after the pandemic, it has only gotten more severe and stricter. Consumers today, with all the access to the internet and awareness, research about the treatment, and best hospitals/doctors in their area for the same. Researching this online is far better than personally visiting different hospitals and knowing about them. While researching, they also judge the content of the website, website design, posts on social media, patient reviews, and many more aspects, other than just facilities, experience, and qualifications. 
While researching online, consumers tend to select the names which are more digitally present and carry positive word of mouth. Digital marketing is all about establishing your digital presence and positivity around it.
Today Digital Marketing Overshadows Traditional Marketing In Many Ways
Traditional marketing options now seem to be very costly and lately bit ineffective. Not every player in the healthcare industry can spend huge amounts on hoarding, TV commercials, regular radio commercials, and PRs. Affordable print media tools like magazines, pamphlets, and more have also been turning ineffective, and consumers are avoiding them. On the other hand, digital brochures, magazines, and other such materials are being highly consumed and preferred by the consumers.
As compared to TV commercials or hoarding or other mass media options, we are creating a social media account with many followers is far cost-effective and long-term oriented. Social Media is also a platform where consumers and potential consumers can pass on the data that's being shared, thus acting as a promoter for the organization, they also have the option of engaging with the organization. 
Look it this way, showing your facility on live stream and then keeping it as video on your page, is far more affordable than making a professional video with high-quality cameras and sharing them through mass media. Google is the place where people search for symptoms, diseases, cure, and doctors. If you have a strong presence on Google, at least in your locality/city, you'll benefit more than most of the advertisements.
Healthcare Digital Marketers Target Consumers Effectively
Healthcare markers need to target consumers directly. This point has two sides. The first side, the main customers of healthcare products are healthcare providers. A hospital, center, or clinic will buy more healthcare products or services than any individual; it's B2B model. But in the healthcare industry, patients' choice after doctor's approval, products that are preferred by patients can be used for the treatment. This means if healthcare marketers start building their brand in consumers/patients, then their customers (hospitals/clinics/centers) will be automatically attracted to them.
The second side of this point is target marketing, it means delivering to a niche of the market. Usually, hospitals are multispeciality, their collective market might be huge, but if they used targeted ADs for targeted services, then the consumers' responses and engagement will be better. While in the case of specialized hospitals, centers, and clinics, they already have one specialty to offer, with it as per their pricing, sub-specialty, or more factors. They can appropriately approach the niche market they are working for.
Information On Social Media Highly Influence People
Today social media is one thing that connects every individual. Whatever information people get on social media, they consume it. If your organization has several posts and high engagement, people are very likely to follow you and trust you as a brand. Apart from this, these followers will also be brand loyal. Social media influences people and their decisions like anything. So a good healthcare provider should reap these benefits. The excellent product, services, or treatment you have for the world, should be marketed through social media, so more and more people can know about it and connect with it. Digital marketers will help you form the best strategy for your marketing goals and execute them for you.
These are among the primary and most beneficial advantages for the healthcare industry in digital marketing. At EmpowerD, we understand that every healthcare organization wants to serve every treatment seeker it can. For this, we have highly experienced and expert digital marketers, designers, and content writers, who work passionately and are dedicated to every project they have hands-on. Our team is competent enough to share your message effectively and in a way that appeals to the viewers to engage and share it. Digital marketing is the future and ever-growing and expanding field, and the healthcare industry shouldn't be the one to be away from benefiting from its advantages.