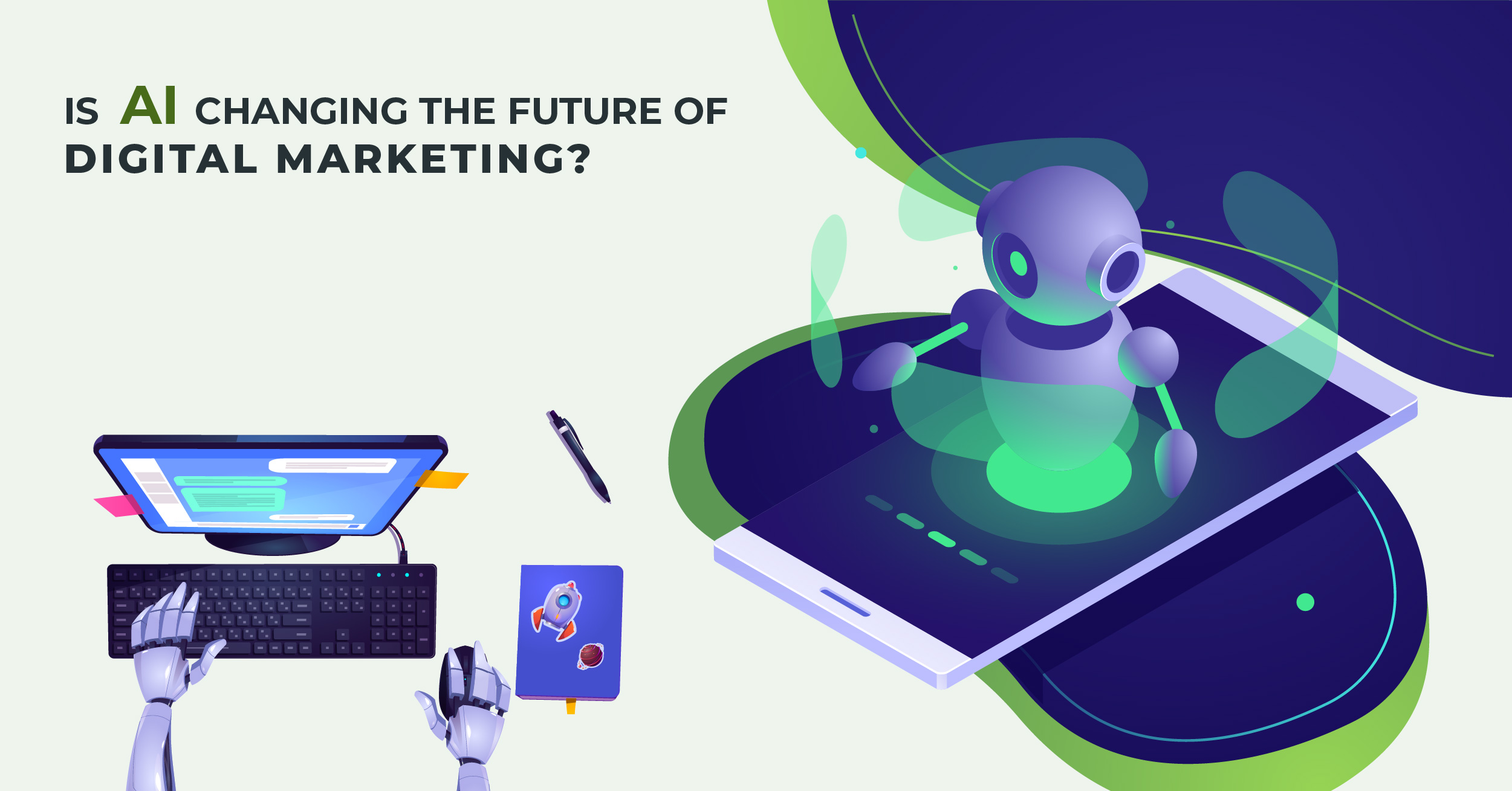 Is AI The Future Of Digital Marketing?
'Artificial Intelligence is the next big thing!' and you might have heard this phrase a lot! Everybody is aware of Artificial Intelligence or AI, so we are presenting you with some information regarding 'Is AI the future of Digital Marketing?'
Now this question arises as AI has changed and shaped things to a new level, and it's evident that due to its dynamic, adaptiveness. Inclusive features can indeed be included in your digital marketing strategy, also we will highlight the parts of your strategy where knowingly or unknowingly you might already be benefited from it.
To your surprise, the benefits of AI for e-commerce and digital marketing revolve around data collection, segregation, user activity, and many such terms. Does this ring a bell?
What Is AI? How Is It Connected To Digital Marketing?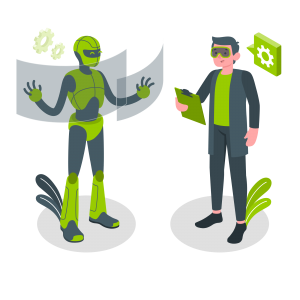 Artificial Intelligence, the name itself says a lot about itself. This is the human-made technological, cognitive ability for machines that allows them to learn more advanced versions of their protocols without a consistent update. This is purely based on what changes a machine experiences, and how the software develops a better solution to it on its own without human intervention.
AI is the dawn of Industry 4.0 revolution which can also be taken as the next step in technology after digitalization and automation to AI, machine to machine learning, and the internet of things. The credit surely goes to the detailed algorithms, because of which AI systems are becoming more and more effective and sophisticated.
Digital marketing can still be assumed only to be starting to leverage AI abilities, and it still has a lot of potential to grow with it. There are more ways than we know in which digital marketing is being affected because of Artificial Intelligence.
Optimizing Your Marketing Content
With AI, now companies can assess what type of content is working well for them and how well users prefer it. Content marketing, as a subset of digital marketing, has also been able to stand out and perform promising results to businesses.
AI sharpens the edge of content marketing by providing deeper insights about the consumer pattern in both ways: Overall and Individual. This allows marketers to plan the content as per their targeting audience and business goals. In a way, marketers can develop and create content which is already approved by their users in an indirect form.
Personalization And Data-Based Marketing
Today, personalization and customization play a key role in affecting consumer interests. With AI, their effectiveness is only sharpened and becomes more effective.  AI helps in categorizing different customer data sets and extracting valuable insights from the same. 
The product recommendations, or a song/movie recommendation based on your choice to view, all of this the result of personalization & customization by AI. These are examples of increasing the attractiveness of a platform.
In digital marketing, based on user insights, AI can provide deeper information as to what a user wants to see in an AD and increase the engagement on the same.
Chatbots
The chatbots are a rising phenomenon, especially in B2C. For enterprises, they have significantly reduced the cost of maintaining customer service personnel. The benefit of a chatbot is that it converses with the consumer on its own without much intervention and can provide to consumers from different time zones.
As the chatbots are designed with the help of artificial intelligence, they have semantic recognition, language processing, and voice conversion technology. Along with this, they even provide the option of being adaptive of the local language and being through with multiple platforms and mediums.
Recognize And Analyze
Apart from customer service, there's one more customer-centric aspect of the business, which is called Customer relationship management (CRM). This is the business strategy which establishes a customer-centric approach by maximizing the collection of customer information and also filtering valid information.
With AI, not only the greater loads of useful information can be collected from different platforms, but also accurate insights for trends can also be obtained.  Any behavioural information is the key to the source of AI analysis.
With all this collected data, marketers can easily analyze a potential customer's activities and adapt to it. From adapting to the trends it can also take the firm to predict the trend.
AI has proved to provide businesses with increased access to valuable and key observations to digital marketers for establishing a competitive marketing strategy.