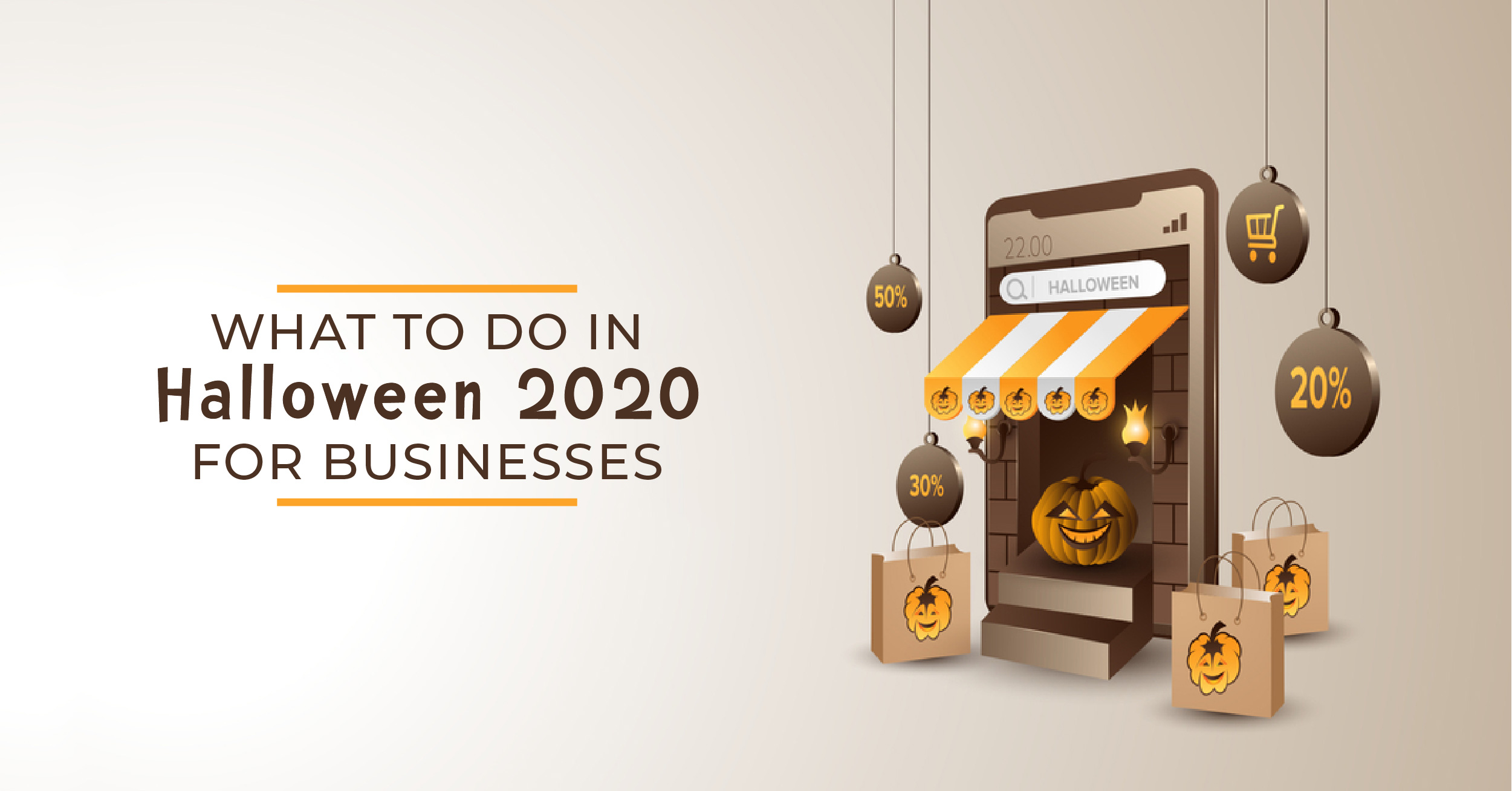 What To Do In Halloween 2020 For Businesses
Halloween 2020 for Businesses is undoubtedly not going to be like every year's Halloween. This year has brought more global business issues than ever, so Halloween is something all big, medium and small businesses are looking forward to. The festive season is known for the sales, and that is something which will bring consumers to stores or the products/services at their place.
As you know, as a Digital Marketing Firm, we always lookout for opportunities that you can exploit and move ahead than your competitors. So could we have missed Halloween? Never! We might have been a little late in sharing this article, but as it is said, good things take time, and we were busy figuring out our Halloween Costume.
This is evident that festivals will have new business importance in all parts of the world. They are the times when people are ready to spend with their hearts, cash-in sales, and lucrative offers. But this time, Halloween will be more, and you need to be digitally present for it.
Halloween And Digital Marketing
It is obvious that lockdown has increased the importance of digital marketing for business owners. Today as the people are habitual in remaining in front of screens, they are more likely to buy online too. This is the COVID effect on consumers that might stay for at least a couple of years.
So to reach consumers you need to sell online, and for that, you also need to market online (digital marketing), same way to sell during or for Halloween you need to do Halloween Marketing. This means your social media and if possible, then website & app also have the essence of Halloween to connect with the audience/consumer/viewer.
The above fact isn't a fresh observation, in fact, it has been done since quite a few years, but what matters is that this year if your Halloween Marketing is on the point then your consumers will get the manage that how strong you are a company.
Other than this, Halloween and paid campaigns (including email) go hand in hand. Depending upon your product, set the campaign timing right & send those festival poppers out to make the noise and steal the attention. Marketing during Halloween or other festive time isn't only limited to that period but also provides benefits in different periods as well,
"Halloween can be taken as an opportunity to establish presence for the holiday season (Christmas)."
Halloween And Social Media
This is the time of year when your post images and captions do the justice to words like SPOOKTACULAR (Spectacular), Trick Or Treat, and others have a significant hold on people. They can be placed in the captions, images, tweets, stories, or more. 
Now with that, the more you have the spooky, scary, attractive, eye-catchy themes in your post, the better. Halloween presents you with a space to go creative with your product/services and surprise your audience. Audiences only need to witness your brand in Halloween moods, and they will automatically connect with you.
The more offers you can have during this time the better, they can be
Discounts & Offers
Buy X Get Y Free
Buy this/this much and Get X free
Coupons, Contests & Challenges
EMIs and More
The aggressive posting shall be done if you are planning to have any one of them. Consumers only attract and turn loyal with such offers during the festive season. 
Some Halloween Social Media Strategies
1. User-Generated Costume Posts
User-generated content has been on peek of engagement categories regarding content marketing. Before, during, and after (next day) Halloween you can always keep costume posts to get your engagement and reach game strong.
Along with this, the posts can be of your staff and clients as well. It all depends upon the reputation you carry and the type of audience you cater to.
2. Office Halloween Content
The images of the treat or party you had with your team, the decoration or arrangements at your workplace, and all the creative things everyone wore. Halloween is among those festivals in which such images are even celebrated in the corporate mediums like LinkedIn.
So the mantra is simple, celebrate Halloween with your heart, and share about it wholeheartedly.
3. Social Media Lenses and Filters
This might add to your budget a little bit, but ROI is highly benefiting and attractive.
This is something that can give the type of exposure that you didn't think you can achieve. Create spooky & creative social media lenses and filters to lure the audience into visiting your account and knowing more about you.
4. Calendared Social Media Posts
The countdowns never go out of trend, and Halloween count is something that everyone is looking up to. Posting every day, a Halloween count themed social media content can also make your social media account a fresh look.
B2B business marketing and content marketing are always incomplete without Infographics. They are among the best ways to educate your prospects. This will let the clients know about you in their free time during the holiday.
Use numbers, the stylised words, and trending keywords to rank up and be attractive. Infographic also adds for the visual content that might be missing on your profile.
At EmpowerD, we are always working to provide you with the reach that you deserve. Halloween is the best time to invest in promoting your business through digital marketing, and we can help you with SEO, Social Media, Paid Marketing, and Email Marketing, and Content Marketing.